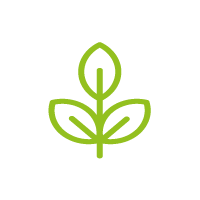 Personal Development
STRESS MANAGEMENT
You can't always control what's going on outside, but you can control what's going on inside. If you're wondering how, this is the right course for you!
Contact us to tailor this course
 Overview
During this training, participants will primarily have the opportunity to review their current sources of stress, both those brought about by the pandemic and those that are an integral part of normal business. We will deal with the basic methods that can help us manage stress, primarily those aimed at the perception of situations we face. It is well known that people differ in how they interpret events and that this difference significantly affects how we deal with stressors. In addition, participants will have the opportunity to try out some specific tools that help better control stress in an instant (such as breathing techniques), as well as communication tools that can help us better protect ourselves in relationships with other people. The aim of the training is to get acquainted with some of the basic, universal tools of stress management, as well as the possibilities of their application in the period of the so-called new normals.
 Training topics:
What is stress?
How does stress affect our functioning and our health?
How to change perception, experience of the situation?
How to look at the situation in a constructive way?
How to influence the image of yourself in a stressful situation?
What about emotions?
How to protect and preserve relationships?
 Duration
One 2 hours VILT session
 Price
80 EUR, excl. VAT
Trainer:
Vladimir Borovnica, a specialist in medical psychology and holder of the European certificate for psychotherapy, has been working since 2005 at the Hospital for Psychiatry, KBC "Dr Dragiša Mišović – Dedinje", where he deals with psychodiagnostics, group and family psychotherapy.
In addition, as a Tack TMI trainer and consultant, he has been applying experiences from the clinical environment in a business context for over ten years. It is dedicated to working with people and improving their potentials and skills, regardless of the context. Some of the topics he deals with are: stress management, self-confidence and self-motivation, conflict resolution, communication, developmental mental attitude, emotional intelligence and leadership.