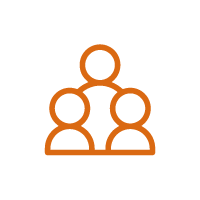 Leadership & Management Development
SAFETY AS A WAY OF LIVING
Learn how to communicate the importance of health and safety in your team!
Contact us to tailor this course
 Overview
This program aims to change attitudes of employees towards health and safety at work. Regardless of whether the company you work for deals with production or services, whether you work online or from the office, our goal is common: Achieving and maintaining working environment in which caring for personal safety means caring for team members, colleagues, an environment in which the key word is CONSISTENCY, in which with each of our actions, words, we demonstrate that SAFETY has become our life value and daily need.
 Audience
All managers, team supervisors, regardless of activities.
 This program:
It reflects on the basics of human behavior and the reasons why we take risks
Guides us through ways to formulate and convey a compelling message that motivates employees to take desired actions with a sincere belief in the need and correctness of what they are doing.
It is full of discussion and practical tools that help us create and maintain a culture of safety among employees and colleagues.
Emphasizes personal responsibility in creating a long-term, safe and healthy work environment
Addresses the impact of the pandemic on employees' attitudes towards safety and health in the work environment
 Duration
Two 2-hour VILT session
 Price
110 EUR, excl. VAT
Trainer:
Gordana Kipper Radmanović, a sociologist by profession, also uses the research methodology of this science in her approach. She has 20 years of experience in human resources development in 11 culturally diverse countries around the world, which provided her with a thorough knowledge of relationships and ways of caring for clients (internal and external), built positive communication skills, change management skills and procedures in unsafe conditions. Her portfolio includes trainings in the areas of: H&S culture, leadership, communication, presentation skills, trainings for trainers, sales and change management, and since 2017 she has been a training associate of Tack TMI. She is a certified situational leadership trainer according to the Ken Blanchard methodology for sales techniques, business planning strategies in critical conditions, change management in large systems, communication and customer relations according to the AchieveGlobal and Tack TMI methodology. She is a certified Human Synergistics International consultant and user of the assessment tool Thomas international.