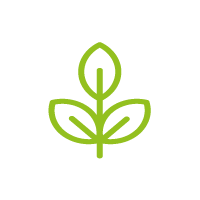 Personal Development
TRAINING THE TRAINER
Transfer your knowledge the best possible way – learn how to make an impactful training that grasps the attention and gets right to the point!
Contact us to tailor this course
 Overview
Through the exchange of experiences and specific modern strategies and practices, we enable participants to further improve their personal styles as facilitators and trainers, to acquire and develop the necessary knowledge and skills to more easily achieve results in the always challenging process of employee training. Through various individual and group activities, participants will have the opportunity to try out the application of modern learning approaches and to work on developing their trainings or finding the most effective ways to implement existing programs.
 Training topics:
Setting goals; defining the purpose of internal training for employees
Audience analysis; how to motivate the audience to listen to us
Participants attention cycle and training structure
Rules for opening the training process; how to attract attention and interest participants
Different learning styles and selection of appropriate training methods and techniques
Rules for closing the training process
Strategies for dealing with awkward issues and difficult situations
Presentation of the prepared training session by the training participants
Analysis of the presentations and constructive feedback analysis
 Duration
Three 2 hours VILT session
 Price
140 EUR, excl. VAT
Trainer:
Eva Velimirović
has more than 15 years of professional experience. She has been working as a consultant and coach since 2013. By profession she is a psychologist and psychotherapist under supervision. Prior to moving into consulting waters, she worked in several reputable companies from various industries in management positions in human resources.
As a long-term associate of Tack TMI, she leads and develops trainings in the field of her professional knowledge and professional experience, such as: emotionally intelligent leadership, personal efficiency, stress management, development of leaders, presentation skills, human quality, training for trainers and alike. Eva has collaborated with companies from various industries, such as: NIS, Vip Mobile, Coca-Cola HBC, Atlantic Grupa, Nestle, Strauss Adriatic, Norma Grupa, Nelt, Grundfos, Media House, Schneider Electric, Dr. Oetker, CooperTire, Delhaize, Domestic Trade, Endava, Ikea, STIHL, Ubisoft, Nortal, Titan, Ardagh, Pioniri, Porto Montenegro, Portonovi, Lovćen Osiguranje, Wiener Stadische Osiguranje and many others.