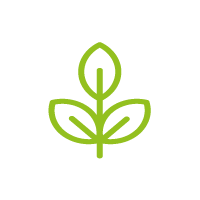 Personal Development
STORYTELLING
Create stories that can sell, impress, influence or present your product/service in the best possible way.
Contact us to tailor this course
 Overview
"Stories are one of the most powerful weapons in every leader's arsenal." Professor Gardner from Harvard University emphasized in this way what people have been aware of since time immemorial – stories create motivation, need, move us into action, bring us closer to a complex strategy, introduce us to the product.
For thousands of years, people listened to stories by the fire and thus transmitted knowledge. They are part of our DNA, and as soon as we hear the famous "once upon a time", we become interested. If it were not so, today everyone would just read encyclopedias to get more information, instead we read novels and binge watch TV shows.
Through fun, practical and engaging training, participants will learn how to create their own stories and what each individual should pay attention to when performing them in a business environment. With a little theory and a lot of practice, we are working on adopting a model for creating motivating stories ideal for placement in a business environment.
 Training topics:
How to create a story in five steps
How to effectively addresses the product / service you want to offer to the audience (whether it is Top Management, your team or the public)
How to gain audience attention
How to stimulate the emotions / moods you want in the team using a story
What each individual should pay attention to in their way of presentation in order for the audience to experience the story in an adequate way
 Duration
One 2,5 hours VILT session
 Price
80 EUR, excl. VAT
Trainer:
Petar Kosovac, associate of the Tack TMI training team (a Gi Group company), a corporate coach and coach with extensive global business experience, is currently employed by Hyperoptic as a leader development expert. For years, he successfully worked as a Marketing Manager for the launch of new services at Telenor, and since 2013, he has dedicated his career to the development and implementation of various training programs. During his many years of experience, Peter has held trainings for leadership, innovation and presentation in England, Sweden, Norway, Austria, Greece, Bulgaria, Malaysia, Pakistan, Myanmar, Thailand. As a consultant, he worked with companies such as: Coca Cola Hellenic, Strauss Doncafe, Atlantic Group, NIS, Titan, Geodis and many others. His expertise includes the following areas: coaching, leadership and neuroscience, presentation skills, storytelling, innovation, positive impact skills.