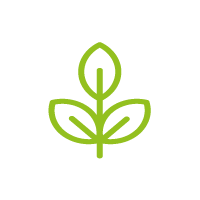 Personal Development
SELF-CONFIDENCE AND SELF-MOTIVATION
Empower your self-confidence and self-motivation and find a way to apply that to every situation!
Contact us to tailor this course
 Overview
Self-confidence and self-motivation are topics we can deal with all our lives. No matter how accomplished and self-confident we are, we are constantly faced with new challenges, which puts our self-confidence to the test and creates space for it to develop further. In addition to self-confidence, one of the key prerequisites for personal development is the ability to self-motivate.
The aim of this workshop is to strengthen the participants' self-confidence and self-motivation at this time, with the help of specific tips and tools, as well as to encourage them to use what they have learned in every situation when they feel they need it.
During the period of the COVID-19 pandemic, with the presence of great overall uncertainty, the topics of self-confidence and self-motivation became even more relevant. For that reason, this workshop is focused on personal development, with a special focus on the specific circumstances in which we currently find ourselves.
The program is based on many years of experience in the development of various programs and is a synthesis of empirical findings and various methodologies of working with a group that have been confirmed in practical work with our clients.
 Training topics:
What is self-confidence?
What does it depend on?
What is the relationship between self-confidence and performance?
Key levers of confidence
Perseverance and how to achieve it (persistence as a key factor of personal development)
Avoidance – the biggest enemy of self-motivation
Developmental mental attitude – how to nurture a culture of learning and development (which is of particular importance in circumstances of great uncertainty)
How to measure the goal (how to motivate yourself / others)
 Duration
One 2 hours VILT session
 Price
80 EUR, excl. VAT
Trainer:
Vladimir Borovnica, a specialist in medical psychology and holder of the European certificate for psychotherapy, has been working since 2005 at the Hospital for Psychiatry, KBC "Dr Dragiša Mišović – Dedinje", where he deals with psychodiagnostics, group and family psychotherapy.
In addition, as a Tack TMI trainer and consultant, he has been applying experiences from the clinical environment in a business context for over ten years. It is dedicated to working with people and improving their potentials and skills, regardless of the context. Some of the topics he deals with are: stress management, self-confidence and self-motivation, conflict resolution, communication, developmental mental attitude, emotional intelligence and leadership.