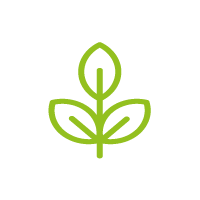 Personal Development
INFLUENCING SKILLS
This training will give you ready-to-use tools and techniques to improve your influencing skills.
Contact us to tailor this course
 Overview
This training program is an opportunity for all participants to receive practical tools and advice on how to influence colleagues / managers / clients, especially in situations where they do not have formal authority. After the workshop, participants will learn how to tactfully treat people important to their work and at the same time achieve their goal in negotiations with various associates, while maintaining constructive relationships with them and motivating them to cooperate.
 Training topics:
Strategies for influencing
Using effective communication to influence
Powerful questions – How to open a closed door?
Funnel of influence
 Duration
Two 2 hours VILT session
 Price
110 EUR, excl. VAT
Trainer:
Ana Delić is an economist with 15 years of work experience in sales management in the telecom industry. She has been a permanent member of the Tack TMI (a Gi Group company) training team since 2016. Ana has extensive experience in an international company in the field of customer relationship development and sales team management. As a manager she was in charge of retail, affiliate sales, telesales, web sales, and the narrowest specialty was B2B sales. Currently, Ana actively participates in defining organizational, team and personnel needs in the field of business improvement and team management, as well as creating and implementing specific projects and trainings. Some of the topics she deals with are: leadership skills, managing top teams, managing employees who do not meet expectations, communication skills, sales and negotiation skills. During her coaching work, Ana cooperated with companies such as: NIS, Keprom, Domaća Trgovina, Vip Mobile, Coca-Cola HBC, Dr. Oetker, Aptiv, SR Technics, Petrohemija, Mercator, Telegroup, FCA, Boehringer Ingelheim, Fresenius, Ferring Pharmaceuticals, Sopharma, Adoc Pharma, Endava, Panasonic, Ipan, NLB Bank, UniCredit Bank.