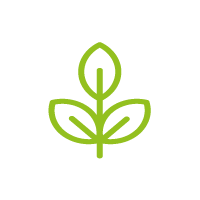 Personal Development
FASCILITATORS IN A VIRTUAL ENVIRONMENT
Learn how to deliver exceptional training sessions  in virtual environment!
Contact us to tailor this course
 Overview
This online training will enhance the knowledge and skills needed by participants to deliver effective presentations and facilitate group processes in the online environment. During the training, participants will have the opportunity to:
Adapt their presentation style to the possibilities of the virtual environment;
Gain confidence to use different online platforms;
Understand the advantages and challenges of virtual facilitation;
Master various tools to maintain attention in virtual exposure.
 Training topics:
Opportunities and challenges of virtual presentation
Similarities and differences between virtual and face to face exposure
How to encourage participant interaction using the technical capabilities of online platforms
Elements of a well-set presentation:

Getting to know the technical capabilities of the platform
How to open a session and attract the attention of the audience and establish a report
Managing audience goals and expectations
Presentation of key concepts
Conducting discussion and debate
Organizing exercises and quizzes
Application of feedback for learning purposes
 Duration
One 2-hour VILT session
 Price
80 eur, excl. VAT
Trainers:
Snezana Isaković, a sociologist, started her training career working in the non-governmental sector, dealing with informal education and realization of seminars and trainings on the topics of project management, communication, team management and similar.
Since 2016, she has been a permanent member of  TackTMI (a Gi Group company) and actively participates in training and development consulting projects, both through the creation of individual and group development solutions, and through the implementation of training programs. As a trainer and facilitator, Snežana actively conducts trainings in areas of: time management, communication skills, facilitation skills, stress management, DISC methodology, sales skills, mentoring, effective meetings.
During ten years of delivering trainings and facilitation, Snežana gained rich experience working with teams from different industries and hierarchical levels.