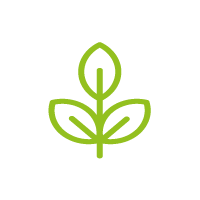 Personal Development
EFFICIENT COMMUNICATION
"The single biggest problem in communication is the illusion that it has taken place." – George Bernard Shaw
Contact us to tailor this course
 Overview
Training Efficient communication is an important step in a person's personal and professional development because it provides an opportunity for recognition in various life examples. It also gives a personal insight into the patterns of behavior we use and offers us alternative patterns of behavior that would give us better results in practice.
Efficient communication is a way, not only to save money because it will avoid the consequences of mistakes, it limits the feeling of insecurity and confusion, prevents the creation of a culture of mistrust, and increases productivity and the sense of belonging of employees.
As the Bernard Show says, "One single biggest problem with communication is the illusion that it actually happened." To avoid this illusion, visit our training!
 Training topics:
What makes communication effective
Understanding the other person and their motives
Active listening and listening barriers
How to ask questions wisely
Life position "I'm OK – you're OK"
KOR communication model
How to say "no" and still preserve the relationship
 Duration
One 2 hours VILT session
 Price
80 EUR, excl. VAT
Trainer:
Snežana Isaković, a graduate in sociology, began her coaching career working in the non-governmental sector, dealing with informal education and realization of seminars and trainings on the topics of project management, communication, team management and others.
Since 2016, she has been a member of the Tack TMI training team and actively participates in training and development consulting projects, both through the creation of individual and group development solutions, and through the implementation of training programs. During ten years of conducting trainings and facilitations, Snežana gained rich experience working with teams from different industries and hierarchical levels. As a trainer and facilitator, Snežana actively conducts trainings and teambuildings in the areas of: time management, communication skills, stress management, DISC methodology, sales skills, mentoring, effective meetings.