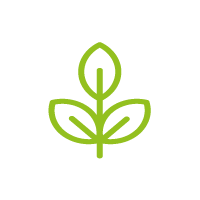 Personal Development
CHALLENGING CONVERSATIONS
If you don't like the conversation – change it. Here's how you turn a destructive conversation into a constructive one!
Contact us to tailor this course
 Overview
The aim of this training is to offer participants a tool that can be useful in improving the skills of constructive dialogue. We will address the issue of the differences between constructive and destructive dialogue. We will try to answer the question of what we can do to translate destructive communication into constructive one. Since communication usually goes in a destructive direction without the participation of our will (impulsively, under the influence of tension), we will try to provide a tool that can help to voluntarily direct the dialogue in a constructive direction.
 Training topics:
Empathy – the basis of all cooperation and dialogue
Tension and team relations – what is the effect of tension on team relations?
How dialogue turns into a destructive zone
How to voluntarily and in a controlled translate dialogue from destructive to constructive
 Duration
One 2 hours VILT session
 Price
80 EUR, excl. VAT
Trainer:
Vladimir Borovnica, a specialist in medical psychology and holder of the European certificate for psychotherapy, has been working since 2005 at the Hospital for Psychiatry, KBC "Dr Dragiša Mišović – Dedinje", where he deals with psychodiagnostics, group and family psychotherapy.
In addition, as a Tack TMI trainer and consultant, he has been applying experiences from the clinical environment in a business context for over ten years. It is dedicated to working with people and improving their potentials and skills, regardless of the context. Some of the topics he deals with are: stress management, self-confidence and self-motivation, conflict resolution, communication, developmental mental attitude, emotional intelligence and leadership.