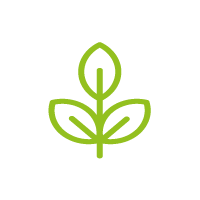 Personal Development
CHALLANGES OF PARENTING
There isn't one right way of being a parent, but there are values and mindsets we can work on in order to have some tranquility in our every day lives as parents.
Contact us to tailor this course
 Overview
The aim of this workshop is to introduce the basic characteristics of functional family relationships and the parental system to parents and to provide them with specific suggestions and advice that can help them during a period of constant uncertainty and change. The workshop itself is designed to encourage the interaction of participants and the exchange of experiences about everyday challenges, but also about the creative potentials that parenting itself brings, both in times of crisis and during different life stages of a family.
 Training topics:
Parenting styles and life stages of the family – challenges and tasks of each phase
What is the process of family projection and transaction – emotional stability of the child – parental care
"Games we play" work on roles within the family system: adult, child, parent
What is and how to build a functional family system – boundaries, time, routine, rituals and rules
How to increase tolerance for uncertainty – practical tips and suggestions
 Duration
One 2 hours VILT session
 Price
80 EUR, excl. VAT
Trainer:
Jelena Đurđević is a psychologist and psychotherapist by profession under the supervision of the European Association of Systemic Family Therapists. She is an accredited member of the Association of Psychotherapists of Serbia and a facilitator of the Belgrade Analytical Society, where she works in psychotherapy with individuals, couples and families. Her work places special emphasis on the phenomenon of resilience and on working with people who have survived certain traumatic experiences. During the psychotherapeutic process, she combines systemic and psychoanalytic modality with clients, depending on the client's needs. She is a permanent consultant to the Tack TMI team and actively works with fellow psychologists to create and specifically tailor programs in the areas of stress management, emotional agility, assertive communication, and related areas of the personal growth and development spectrum.
Žarko Ivanović is a certified coach and psychotherapist in the field of Transactional Analysis. He is a member of the European and International Association for Transactional Analysis (EATA and ITAA). In addition to private therapeutic practice and coaching, he is actively involved in creating HR strategies, developing potential for middle and top management and training for business clients. In his work, he combines transactional techniques of growth and change with elements of business coaching. In the company Mercator-CG, which has 1,500 employees, he was the head of the Human Resources Department and has extensive experience in the field of communications. His trainings are characterized by an abundance of dynamics, interactive work and finding the most significant potentials of the individual, as well as organizing and strengthening them. As a member of the team of one of the largest companies in the region, but also in private practice, he actively conducted trainings in the field: assertive communication, communication skills, parenting, leadership and delegation, goal leadership, crisis management, corporate culture and business etiquette, feedback , psychology and consumer behavior. He is a certified Thomas trainer, TMI trainer and trainer of the European Union program for human resources development in the Public Administration of the State of Montenegro (VNG International). In his twelve-year coaching career, he created and participated in numerous projects for employee motivation and satisfaction.